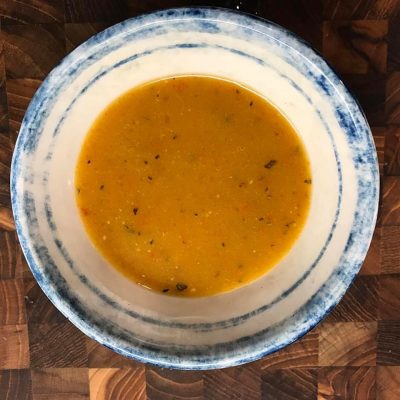 Sweet, versatile, colorful and yummy. Use it on salads or as a marinade. Add it to curries or stews. Also great drizzled on grilled swordfish, pork tenderloin or any kind of tacos. Add it to coleslaw and a piquant flair. Feel free to adjust whatever ingredients in this recipe suit your taste. Our Sous Salt Sweet & Savory has organic cane sugar which adds a wonderful but subtle sweetness to the dressing.
ingredients
¼ c tahini
3 T lemon juice
2 T olive oil
1 t Sous Salt Sweet & Savory
¼ t cayenne
¼ c water
directions
Whisk the ingredients together, adjust to your taste (you may want a bit more salt, cayenne or lemon juice) and chill.