artisanal salts blended perfectly for your culinary creations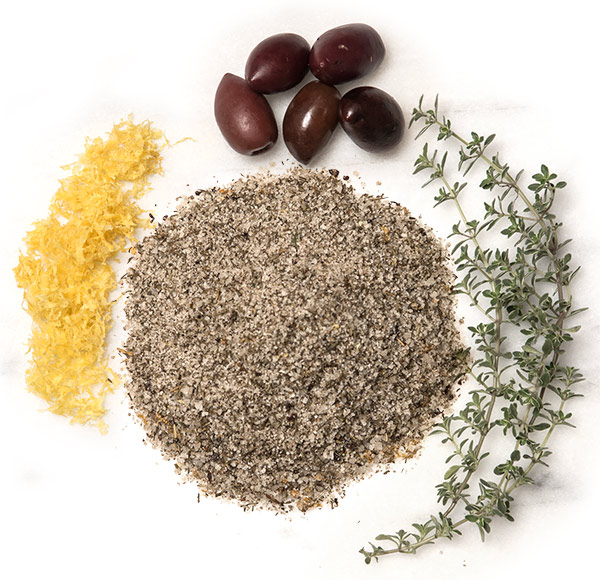 For over 75 years our family has been making a seasoning blend that we shared with loved ones & friends. We made the mixture and gifted it during the December Holidays. It was the perfect blend of seasonings for your Turkey or Prime Rib without having to read a recipe on how to season the star of your Holiday meal! It became a wonderful yearly tradition. The seasoning blend was so loved and welcomed that our friends would run out long before December came again. The numerous requests for more (usually by February) inspired us to take this loving venture on and share our other creations as well. Using organic and kosher products in our blends, all ingredients that we use are of the highest quality complementing and enhancing your culinary creations.
Our goal is to ease your busy schedule with recipes and ingredients that you can use to create a wonderful meal perfect for your family to enjoy at the dinner table while sharing the experiences you've had for that day. We will feature recipes on our web site www.soussalt.com specifically designed to use our salt and spice mixes. These aromatic, artisanal blends take the guess work out of how to season everything you create in the kitchen. From eggs in the morning to meat, fish and poultry seasonings, salad dressings as well as sauces & stews.
Our products include French grey sea salt. From the Guerande Marshes in France, this salt is formed only during high tides. It is hand-harvested using skills and methods refined over the past thousand years. The salt takes its natural grey coloring from crystallizing on clay and carries France's Nature Progre certification. Our organic dried herbs are locally sourced and our spices are imported from regions that are known for producing the finest.
Family dinners have always been important to us, especially Sunday. It's time we take as a family to revisit the week, support each others ventures, discuss the events happening and enjoy a tantalizing meal with the ones you love. What better way to end your day!
Enjoy what we have blended for you!