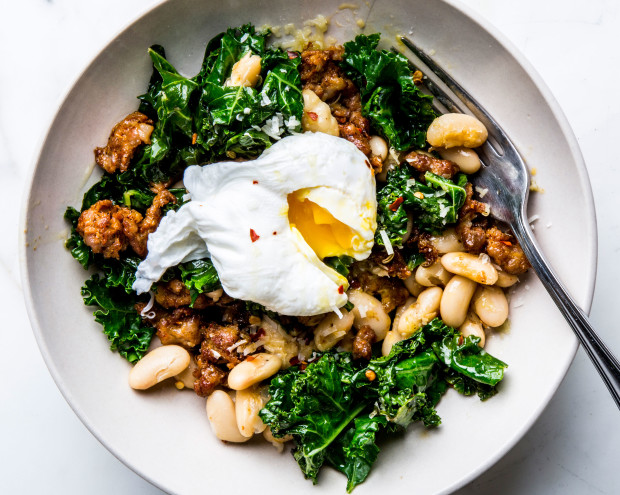 This is a terrific quick recipe that I modified from BonAppetit. Literally took 15 minutes to make and can be modified in multiple ways.  You can use sausage or ground turkey, kale or spinach in it's place. I used small Italian northern beans but you could use garbanzo bean or pinto. If you are challenged by poaching eggs…fry it! The recipe makes enough for 4 – 6.
Ingredients:
1 pound of Italian sausages
1 can of Northern white beans rinsed and drained
5 leaves of Kale chopped
Red pepper flake
Sous Salt Sun Dried Tomato
2 T Olive Oil
1/2 c white wine or chicken stock
Parmesan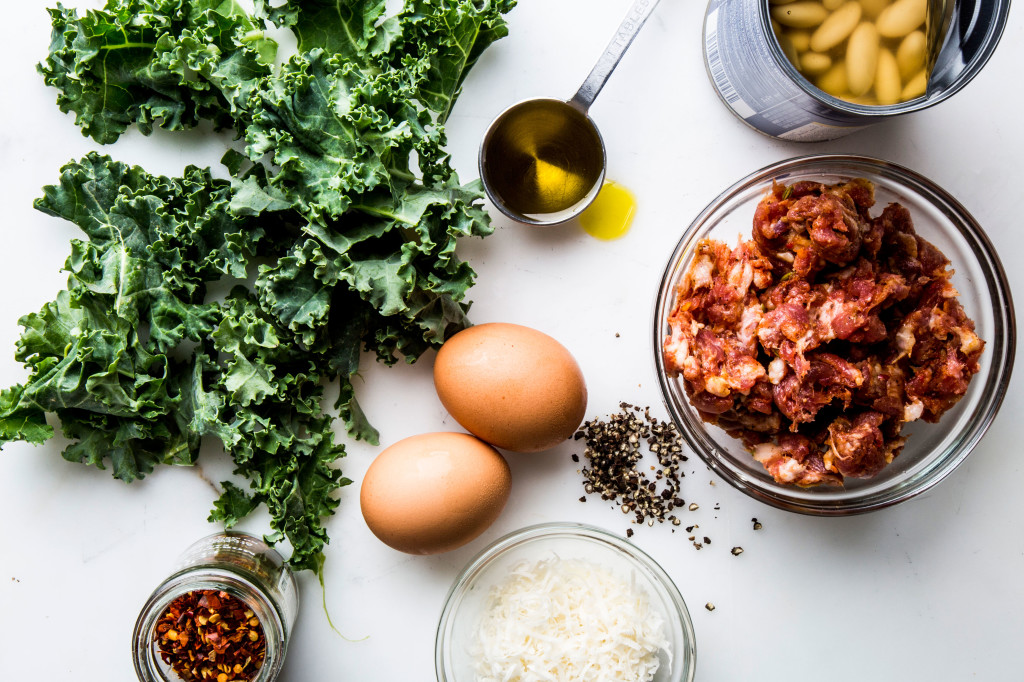 Remove the casings from the sausages and saute in 2 T of olive oil. I like to start the pan hot so the sausage sears and browns beautifully. It adds color and flavor to the dish. When the sausage is brown add the beans and the Kale to the pan. Sprinkle 1 t of Sun Dried Tomato Sous Salt to the mixture. Let that simmer for 5 mins then add 1/2 white wine or chicken stock.  Heat through for 2 mins. While the hash is heating through either poach or fry your eggs. Finish with a dusting of Parmesan and a drizzle of Olive Oil and you are ready. See how easy that was!
Photograph by Alex Lau. Adapted from a recipe by Jordan Schaefer.